eam workshop item. Error code:
Game Modding | Call of Duty: Black Ops 3 | General Discussion
---
Snprym:
I can't upload my map because of this error. Ive seen people fix this by uploading a 512x512 thumbnail image. Ive done this but didn't fix anything. Ive recompiled mulitple times, deleted xpaks multiple times, rebooted mod tools and pc, and ive also validated the mod tools. Ive also tried publishing other maps and I get the error then too. Does somebody know how to fix this? Ive put 1000's of hours into this map.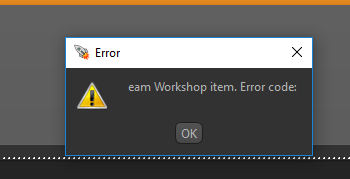 ---
KillJoy:
you could always try uploading without an image? also the image has to be jpg
---
Snprym:
you could always try uploading without an image? also the image has to be jpg

Already tried that